The project's primary objectives include determining the future power infrastructure required for providing electric vehicle (EV) charging to HGVs within the country, both domestically and those operating internationally.
Cenex approached Geospatial Insight with the specific task of identifying the volumes and types of trucks at predefined locations across the region, such as service stations, logistics hubs, and industrial estates.
While HGV registration data provided the total number of trucks registered in the country, it did not offer real-time information on their specific locations. Additionally, accessing sufficient vehicle telemetry data proved challenging due to commercial pricing constraints and licensing agreements with third parties.
To address this lack of crucial information, Geospatial Insight proposed an innovative solution by combining digital aerial photography and satellite imagery with modern machine learning and object identification analysis. Machine learning-based vehicle detection was employed across various imagery sources from different years, including during Luxembourg's initial COVID-19 lockdown period.
Despite Geospatial Insight's existing vehicle detection models being trained on passenger vehicles, they required re-training and testing for HGV detection . Once initial HGV detection was achieved, the client needed further categorization, distinguishing between cab-only, cab + trailer, and rigid truck classifications.
This categorisation allowed Cenex to assess potential vehicle engine sizes, calculate emissions savings through electrification, and determine the required battery size and charging needs for electrified equivalent.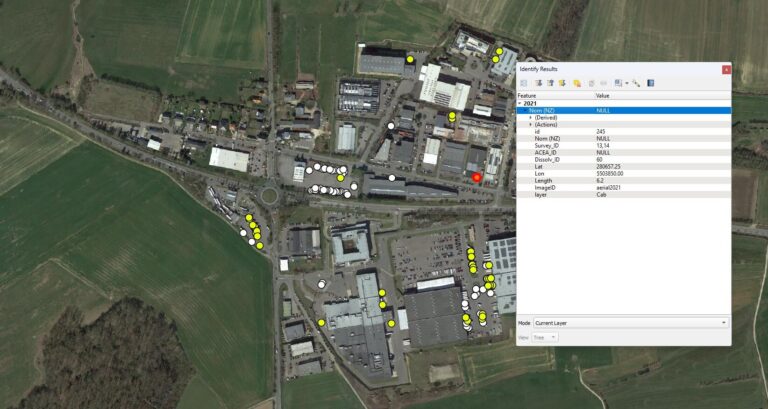 After creating, testing, and verifying a satisfactory model, Geospatial Insight conducted detection across imagery from March and April 2020, during the COVID-19 lockdown, and post-lockdown dates and times. This comprehensive analysis enabled the calculation of minimum, mean, and maximum volumes of vehicles and vehicle types at each location.
The results revealed a lower HGV volume in-country during lockdown, with a total detection rate of only 22% of the country's entire registered fleet.
These findings provided valuable supporting intelligence, confirming anecdotal evidence that many vehicles operating within Luxembourg were internationally registered and during the lockdown had returned to their home bases or depots. This reduction in HGV activity during the lockdown period was attributed to the management of supply and delivery of goods.
Ian Dee, Climate Applications Lead at Geospatial Insight, emphasized the important role of detailed data in planning future charging scenarios for HGVs. He stated, "The increased power requirements for electrification of HGVs when compared to other vehicle types mean detailed data is critical when building out future charging scenarios."
Ian highlighted that the project has led to the development of a globally replicable method for locating, counting, and classifying HGVs, showcasing the benefits of intelligently leveraging both satellite imagery and machine learning.