"Humanity has been trying to overcome three constraints throughout history – Time, distance and sight. Every successful breakthrough with technology has overcome one of these barriers"
CTO Burkhard Boeckam, HxGN Live 2022.
Without question, the latest Leica BLK series was some of the most innovative technology at the event. This was demonstrated in various forms of autonomous robotics combined with full-dome laser scanning, enabling the capture of 3D point clouds in all directions.
The BLK ARC brings autonomous navigation and laser scanning through powerful robotic innovation, taking reality capture to a new level. Combined with the Boston Dynamics Spot Robot, the BLK ARC will revolutionise how automated platforms can capture reality and navigate 3D spaces autonomously.
Another impressive demonstration of evolving BLK technology was the BLK2FLY, the world's first autonomous flying laser scanner. This technology enables users to capture complex buildings and structures completely, bringing reality capture to inaccessible places. The hardware creates its own flight path and navigates around structures to gather data. It is undoubtedly clear that this technology will change the industry in unprecedented ways.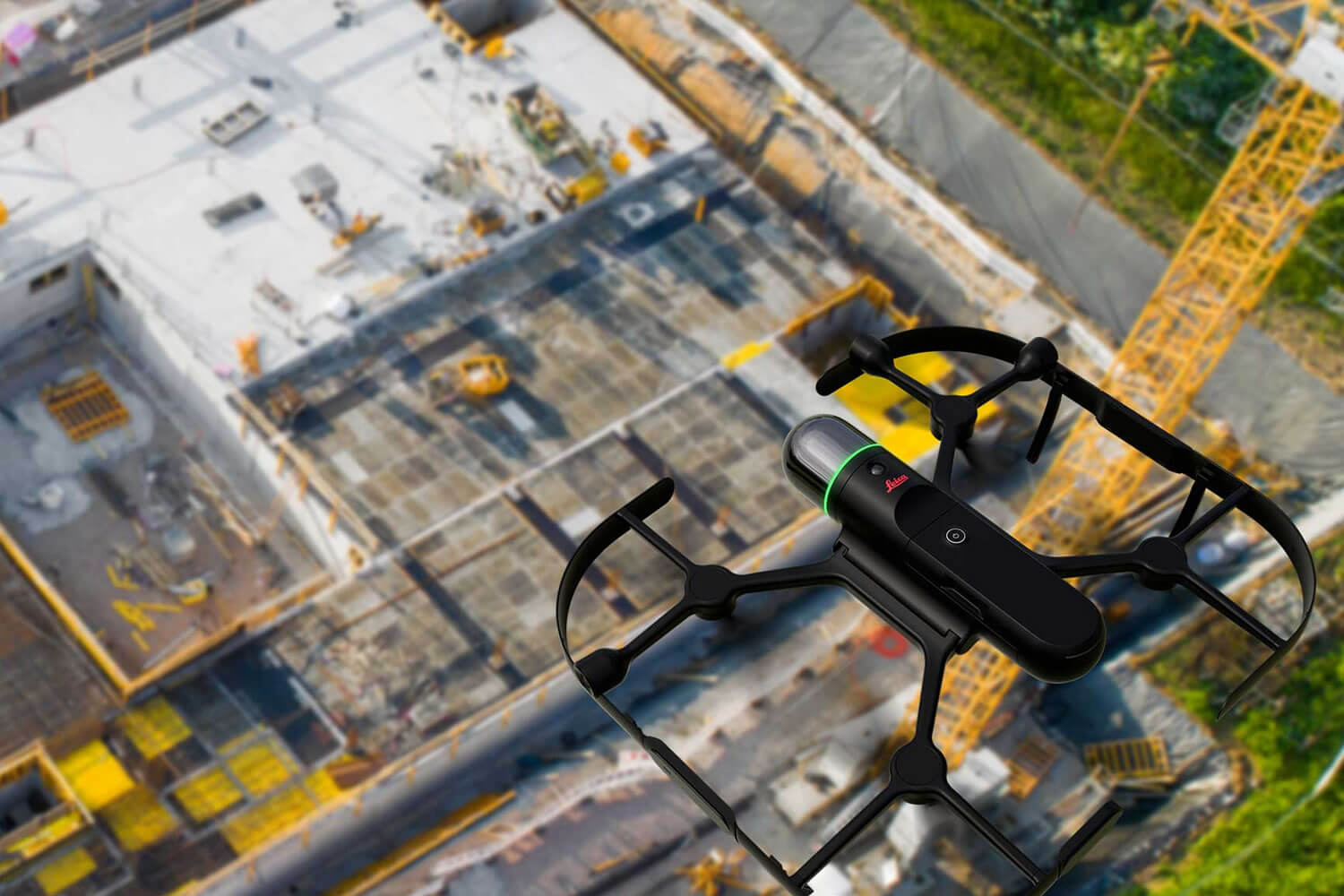 The automated BLK series is a new world of automatic reality capture, allowing end-users to gather data in areas where it has previously been impossible; these sensors upload the data automatically to the cloud for end-users around the world in real-time. This now poses the question, what do we do with all this data?
Within the GIS and Remote Sensing domain, it is well known that the availability and quality of various spatial datasets are increasing at an unprecedented rate. Therefore, solutions must be available to manage and exploit the vast quantities of information available.
Hexagon is already recognised for offering a range of leading geospatial data authoring systems. However, the plans to develop their GIS and Remote Sensing platforms will provide end-users with even more, enabling them to answer complex geospatial queries and manage large datasets with ease.
The ERDAS IMAGINE, M.App X, and M.App Enterprise platforms were demonstrated in detail at the event. Each one hosts a range of capabilities designed to allow the thorough and complex analysis of remotely sensed imagery and vector data.
While each platform varies in capability and intended use, at the core of all the software is Hexagon's graphical modeler interface, Spatial Modeler. As well as allowing users to author complex processing workflows, it helps illustrate and explain remote sensing, image processing, photogrammetric and vector analysis. The event highlighted the benefits of this unique feature and demonstrated the plans to make it even more user-friendly with enhanced capability.
Amongst other benefits such as the ability to geo-rectify drone footage and further developments with automation, the software for data use is progressing with the end goal in mind – getting the most out of the data as effectively as possible.
As innovative technology continues to grow and develop, Hexagon will undoubtedly remain at the forefront of this progression. The conference was an excellent opportunity to integrate with like-minded individuals and learn from the subject matter experts developing this technology. I am looking forward to utilising the vast amounts of data available within the Hexagon analysis platforms as well as developing my skills and sharing my knowledge.