Accurate property risk information
Combining global satellite imagery with computer vision PropertyView provides accurate property risk information for both commercial and residential properties. Scalable from an individual address to geographically dispersed portfolios, PropertyView delivers granular data insights that integrate seamlessly with existing flowlines.
Property by Property Data
Delivering actionable property risk information from the application of bespoke AI algorithms to the latest imagery sources. PropertyView can enhance your understanding of historic claims and proactively assess new data to improve your risk models and future pricing.
By rapidly providing fundamental property risk data at both individual property or whole national property inventory levels, PropertyView supports the launch of insurance products aimed at specific sectors, such as SME, or into new geographies.
Consistent, objective and unbiased property risk data observed from latest imagery sources
Access data for any global territory using a single account
Evaluate large portfolios with a single API call
Retrieve critical building information for both residential and commercial properties
Insights at a fraction of the cost of other data providers
Complete, consistent and up-to-date information
Improve risk understanding and achieve accurate pricing
Reduce reliance on inaccurate self-reporting and agency supplied estimates
Accelerate quotations and applications with form prefilling
Automated remote inspection and selections, limits onsite assessments to cut overheads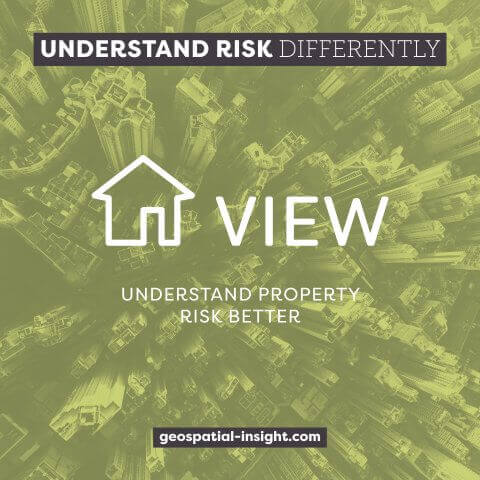 Brochures
Find out more on how PropertyView combines artificial intelligence and scalable cloud computing to extract critical building information from satellite imagery.
Read More »
(RE)ACT
Leveraging innovations in drone, satellite and aerial imagery and combining this with big data capabilities, find out more about Geospatial Insight are revolutionising the insurance
Read More »
Insurance
Ahead of AIRMIC 2019, Geospatial Insight CEO Dave Fox shares a sneak peek of the cutting-edge technology for assessing property risk being showcased at the conference.
Read More »