Unprecedented access to a worldwide network of satellite partners
Partnered with all leading commercial satellite operators to give clients access to a huge range of satellite data capabilities. This virtual constellation draws imagery from more than 450 satellites currently in orbit, providing access to both optical and radar imagery at a range of resolutions and sensing modes.
Imagery is sourced and supplied to meet each client's specific needs in terms of spatial and spectral resolution, resulting in timely image acquisition frequency.
Cape Barren, Australia. ©2016 Planet
Mailiao Oil Refinery, Taiwan. ©2020 Capella
Full global coverage
Satellite data can simultaneously provide large area of coverage and high levels of detail
Rapid updates of targeted area can be supplied every few hours if needed
On-demand tasking available from many providers
Historical backlog of worldwide data
Case Studies
With an ever-increasing need for timely data and geographical understanding, governments and businesses worldwide continue to direct resources to obtain, use and understand geospatial data that directly supports informed decision-making.
Read More »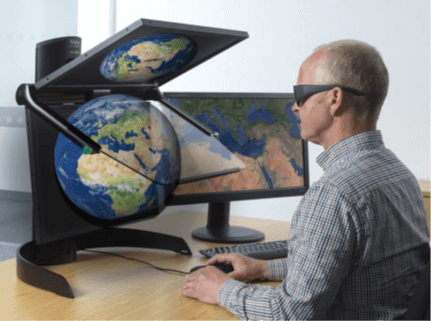 Home Featured
In an increasingly virtual world, it is no surprise that the advancement of stereo visualisation is developing at an unprecedented rate. Within the geospatial community,
Read More »
News
The safety issues surrounding tailings dams has been a hot topic over the past few years, with numerous failings causing catastrophic property and environmental damages. To minimise the occurrence of disastrous collapses in the future, there is a pressing need to understand the stability of these infrastructures and implement more efficient monitoring solutions.
Read More »