Building upon GSI's existing portfolio of ESG and climate focused products, this alliance will lead the way for a more holistic service offering, utilising Energeo's strong position within the cleantech and eMobility sectors to secure future growth.
Taking effect on the 1st of January, Energeo's product offering now sits within Geospatial Insight's portfolio, including their EV charging assessment and rooftop solar potential analysis products. Ian Dee, CEO of Energeo said "Our mission has always been to accelerate the transition to a low carbon economy and, by expanding our access to a wider breadth of technologies, imagery partners, and markets, the full potential of the products we have been developing over the past few years will now be realised."
In recent years Geospatial Insight have been developing their climate services portfolio, and with Energeo now on board they will be able to meet the growing need for relevant data and intelligence, supporting many businesses and stakeholders with the transition towards decarbonisation. "Working on many joint projects over the last decade has seen us form a very close partnership with Energeo," said Dave Fox, CEO of Geospatial Insight. "With the ever-increasing alignment of our goals in the climate transition arena, it seemed like the perfect opportunity to join forces and strengthen our position in these rapidly growing areas."
Geospatial Insight are currently working on a number of exciting opportunities including a solution to monitor and detect greenhouse gas emissions, funded by the UK Space Agency. More information about their sustainability services will be available at www.geospatial-insight.com in the coming days.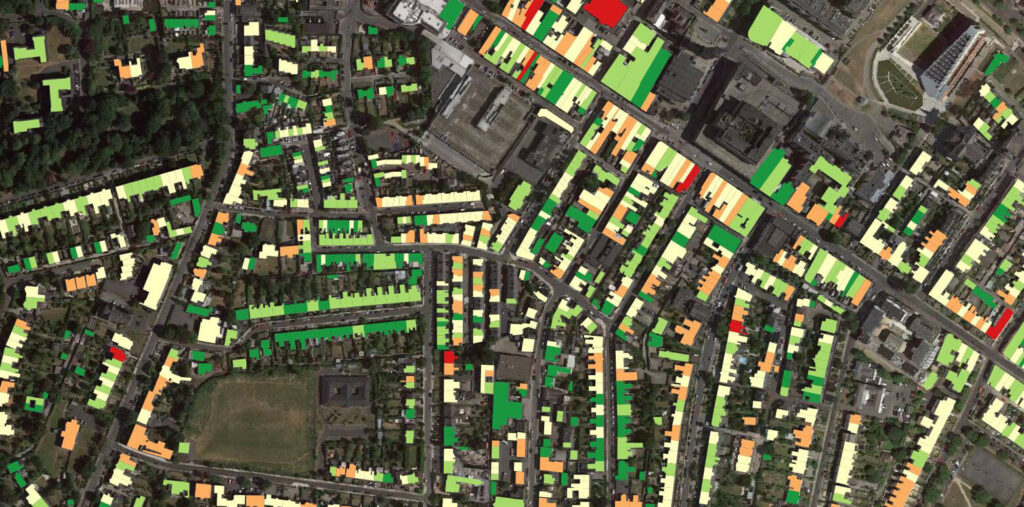 A rooftop solar suitability analysis.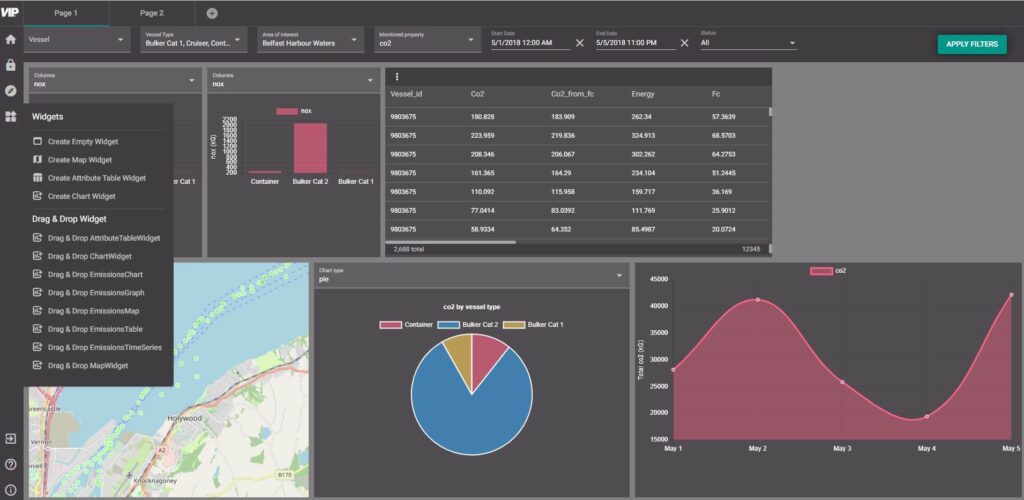 Dashboard for CACHE22 – supporting urban ports in reducing CO2 emissions and improving overall air quality.